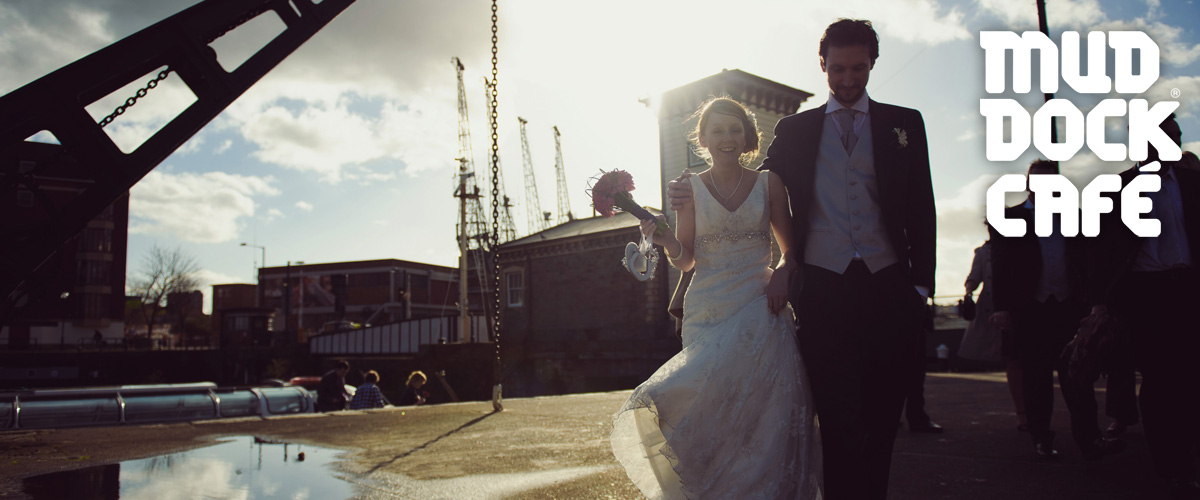 WE DO!
YOU CAN NOW
GET MARRIED
AT MUD DOCK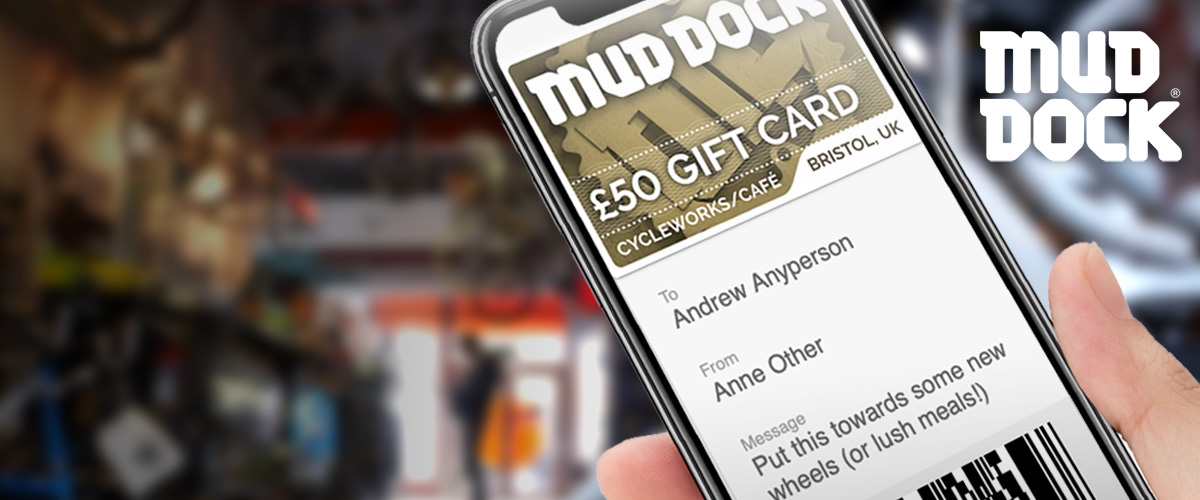 NEW!
E-GIFT CARDS ARE
NOW AVAILABLE!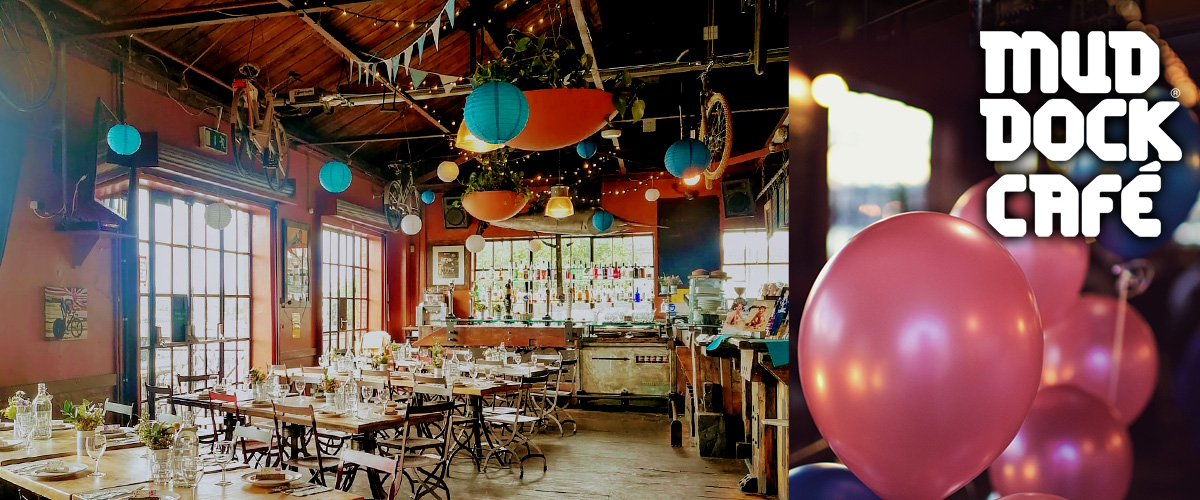 PARTIES /
WEDDINGS /
CORPORATE EVENTS
Whether you come to Mud Dock Café for morning coffee, a leisurely lunch, afternoon tapas or a romantic dinner, we promise a relaxed atmosphere, unrivalled views of Bristol's harbourside, and – of course – fabulous food and drink.
Book a table at Mud Dock Café
We take bookings for any meal, any day. Make a reservation for up to 8 people right here, right now. For bookings at short notice (or if it's after 3pm and you'd like a table this evening) call us on 0117 934 9734.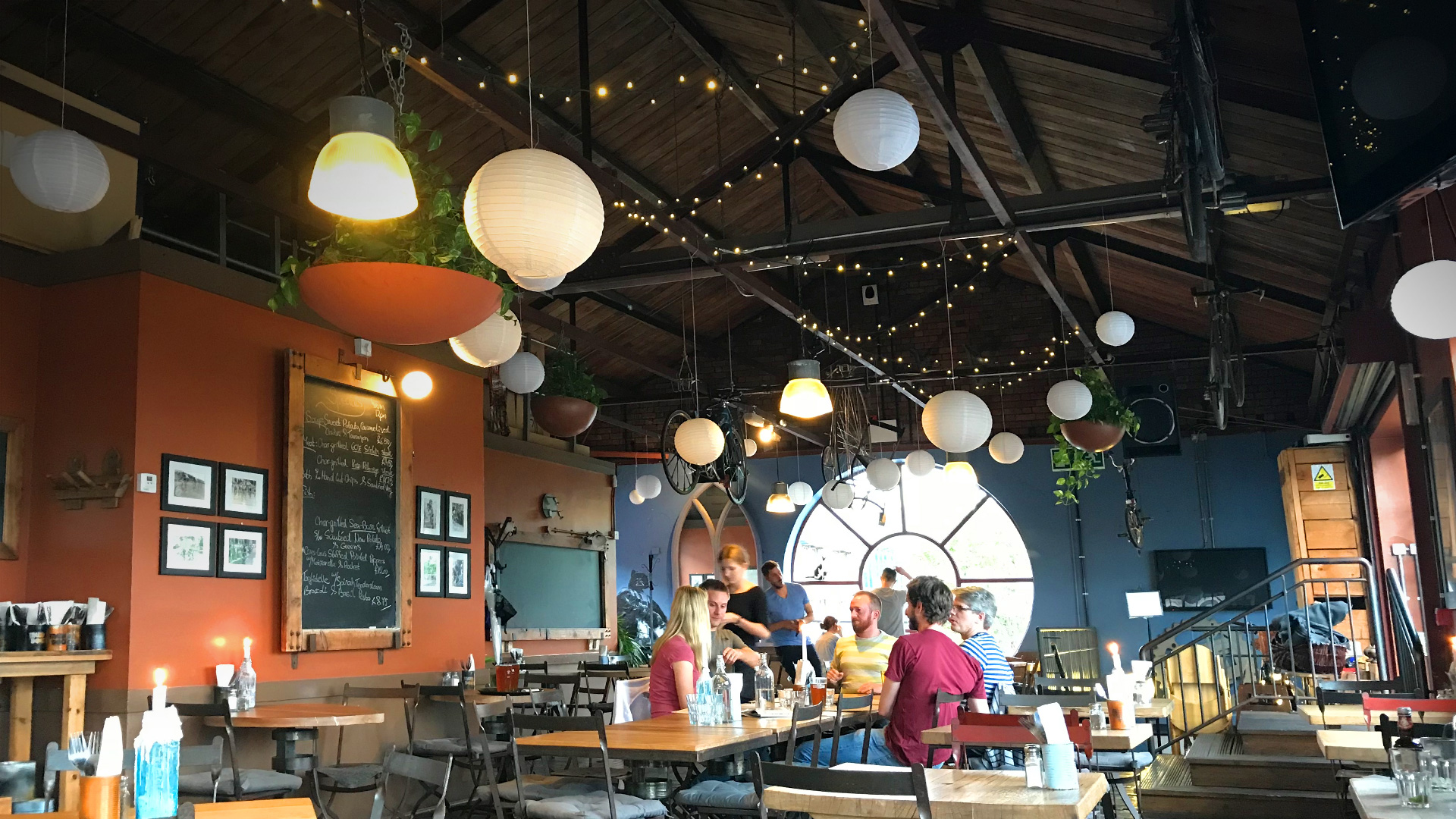 Our bountiful breakfast menu is served till noon during the week, and till 3pm at the weekend.
Private parties and events
Whether it's a wedding, birthday, corporate event, or Christmas party, Mud Dock Café offers unique surroundings and space for up to 100 guests.
To find out about the wines and all of the other drinks we serve, cast your eyes over our carefully chosen drinks menu.
View the Mud Dock wine list...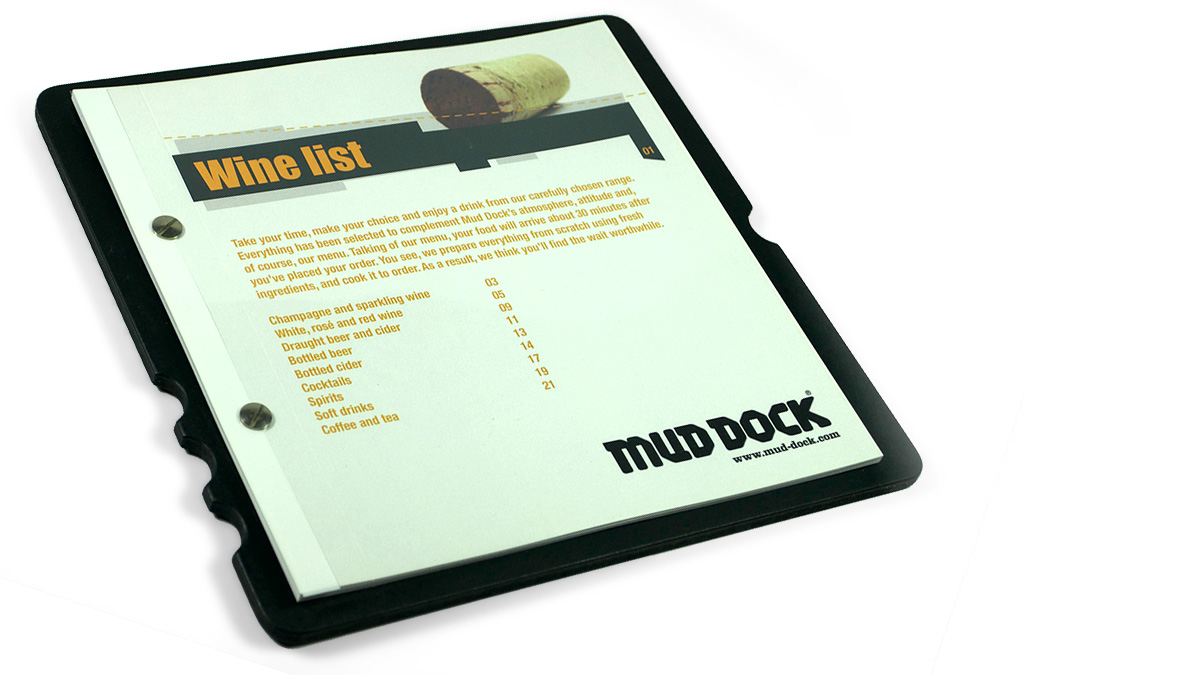 Free Wi-Fi available in the Café
Just ask for the password!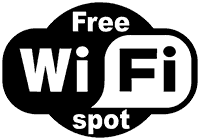 Our hygiene policy and what we're doing to keep everyone safe
We've looked carefully at improving hygiene throughout the building. Surfaces are being cleaned regularly by our staff and we've revised our menu to reduce handling ingredients. All staff wash hands regularly as well as before serving plates to your table.
We're fortunate to enjoy such an open and airy building which makes it easier to enable staff and customers to keep at safe distances at all times. You've probably noticed the tables are further apart than usual and we may use service tables for larger bookings so you are able to distribute drinks or meals yourselves.
Our menus are laminated and cleaned thoroughly after each use, or printed on recycled paper and used once before being recycled. We also have daily specials, which we list on our blackboards.
Customers who are able to reserve tables will be prioritised but we will make every effort to find you a table if you call us at short notice or from the carpark! If you have any ideas or comments on the above, please let us know.
To quiz us about the Café, or discuss a booking or private party, please call or email.