Whether it's a wedding, a birthday, a corporate event, a Christmas party, or just you and your friends wanting to get together for a night to remember, Mud Dock Café is the ideal venue. We can accommodate up to 100 people.
Get married at Mud Dock
We now have a Wedding Ceremony Licence, so as well as holding your wedding reception or party at Mud Dock, you can do all the official knot-tying business here too! For more details, call Anna on 0117 934 9734 or email anna@mud-dock.co.uk
Perfect your party
You want the tables a certain way? Time to prep the room with your own decorations? Drinks on the terrace? Space for dancing? It's all good – just bounce your ideas off us.
Food-wise, we offer a buffet menu and two-levels of à la carte menu. (The buffet option is particularly popular, and involves your choice of a range of dishes brought to the table for people to serve themselves – perfect for a less formal approach).
Our prices depend on things such as the day of the week you're thinking of, the time of day you would like, and which menu you choose. Come what may, we'll go to every length possible to ensure you and your guests have a great time, as the thank-you messages below help to show…
To find out more or to discuss your plans, please contact our café manager, Anna Grejner.
Wedding and private party feedback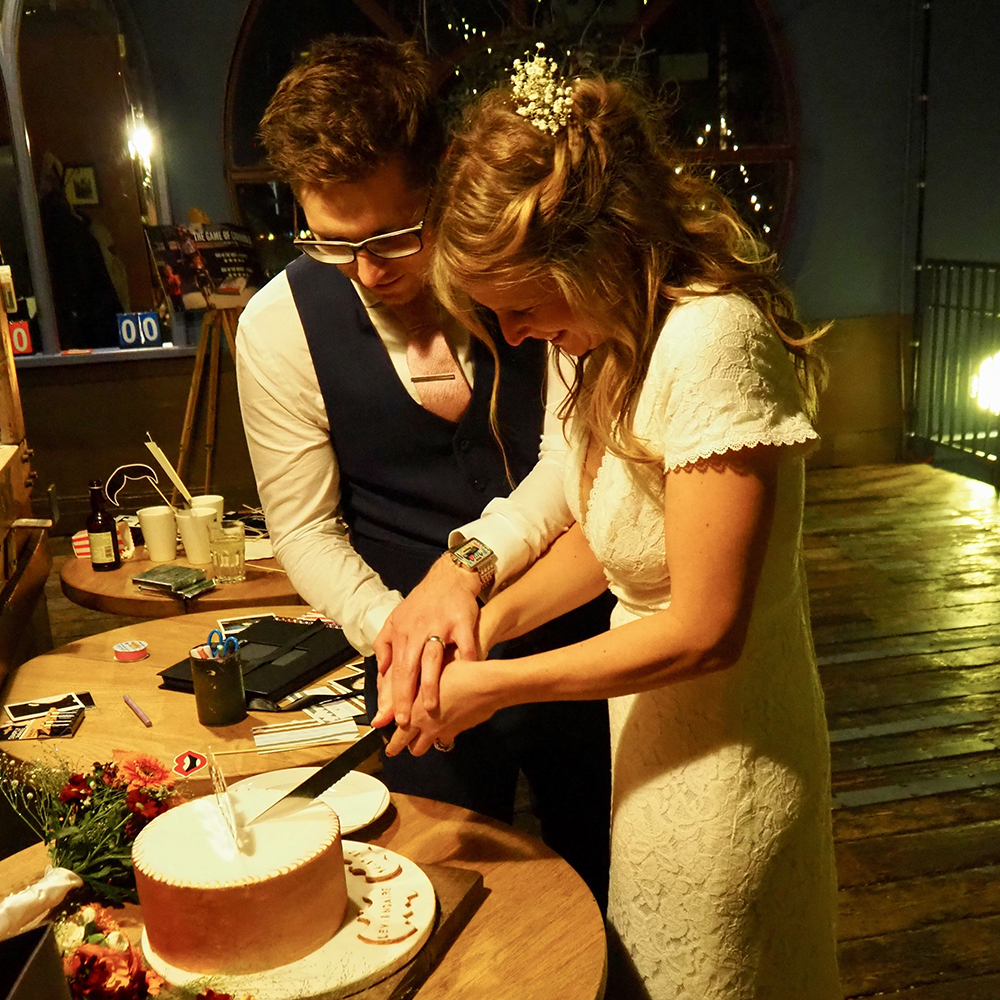 "Thank you so much for making Saturday run so smoothly!
From the evening we met you to the wedding day, you have been a rock helping to ensure everything is in place and taking all the stress off our hands.
Everyone had a fabulous time and absolutely raved about the food and the venue!"
Ngaire and Levi
"Our Christmas lunch, held at Mud Dock, was a great success…
We had 54 people (who had travelled from around the country to attend). The universally positive feedback mentioned the creativity and quality of the food, the attentiveness of the staff and the general atmosphere of the café space.
Please accept our thanks for helping make the event such a success."
Geoff Roach
"Thank you to you and all the staff on Saturday night. They were all amazing and made the evening absolutely perfect.
The space looked amazing, the tables special, the food was absolutely delicious and the service and attention to detail second to none.
So many of the guests praised the location and the food and as most of them are local I think you will see many of them again!!"
Helen Sergeant
"Thank you so much for all of your help and support for our Christmas lunch!
Feedback from this end has been fantastic. Have a brilliant Christmas and new year!"
Gaius Rhys-Davies