The bike maintenance workshops at Mud Dock in Bristol are for bike-fixing novices, enthusiasts wanting to learn new tricks, and anyone wanting to improve their cycle-servicing skills.
Riding Essentials workshop
£39 per person
About this workshop
This course is aimed at both beginner and intermediate riders as it covers a wide range of practical and essential topics. Our trained mechanics and riders lead the classes, and will be more than happy to share their knowledge and experience as well as answer any questions.
The course includes:
Pre-ride checks
Everything from tyre pressure to brake clearance
Roadside repairs
Saddlebag essentials and hands-on puncture-repair technique
Post-ride best practices
Making sure your bike is clean and ready for the next adventure
A hot drink or soft drink
Because it's not just your bike that needs to stay lubricated!
Attendance is limited to just 6 places per session, so book now to avoid disappointment!*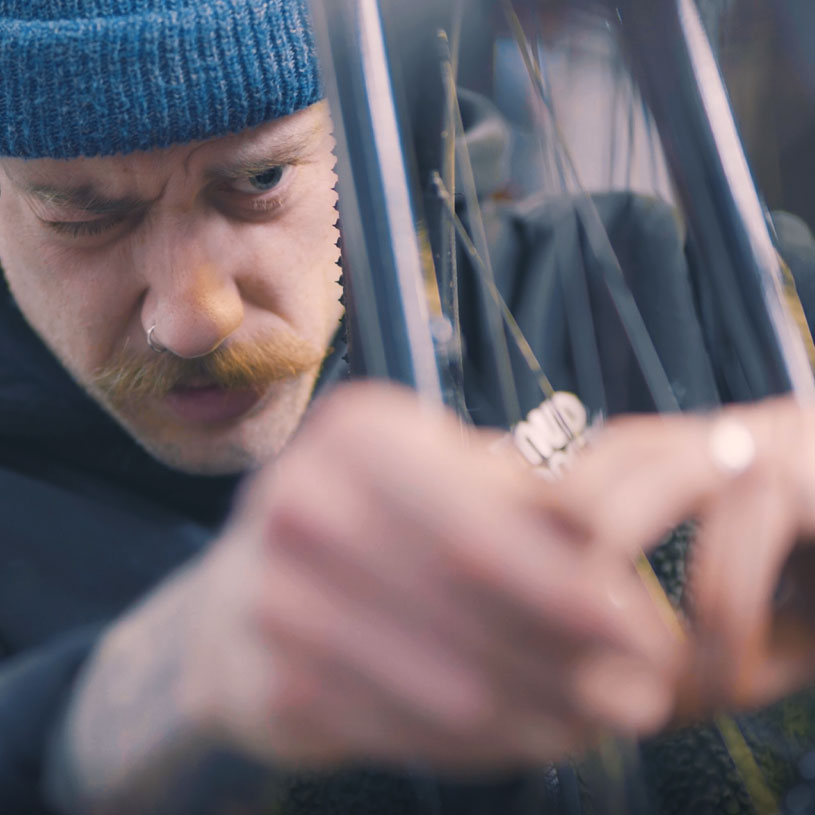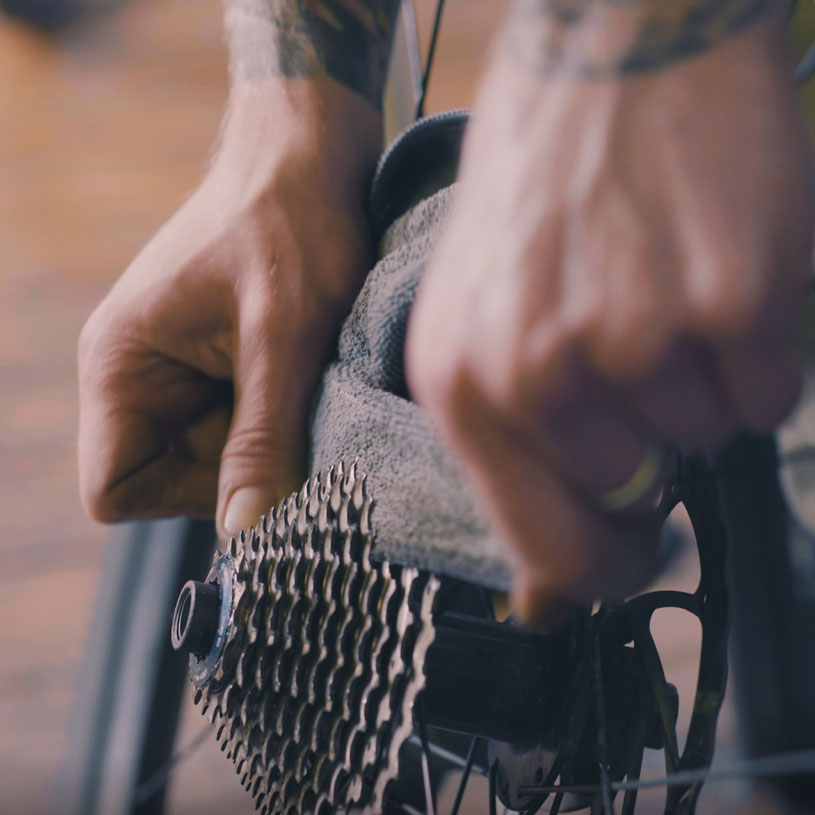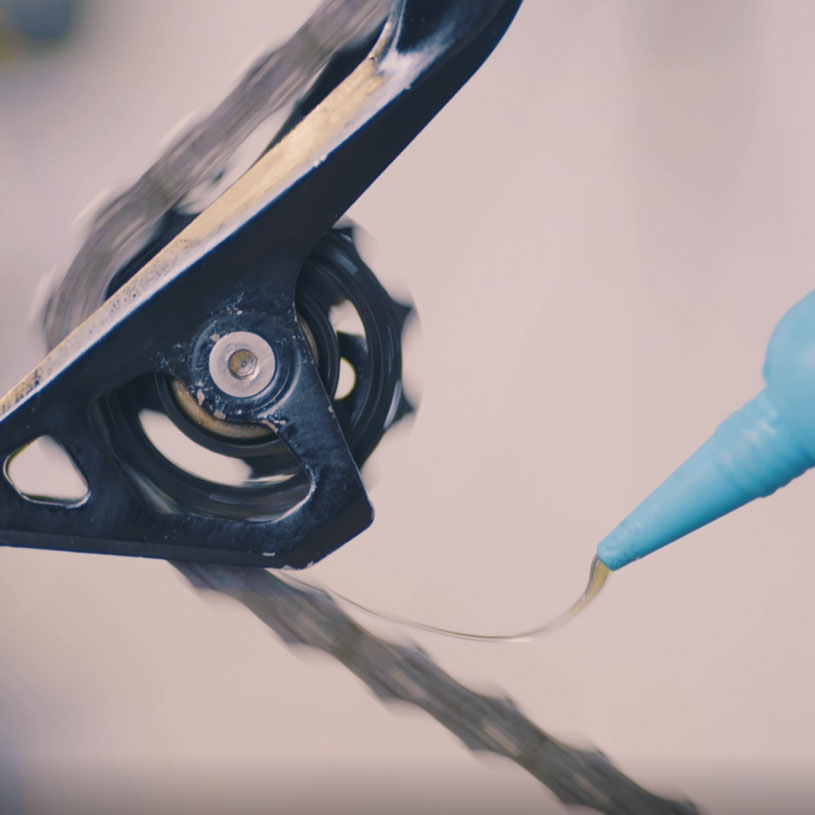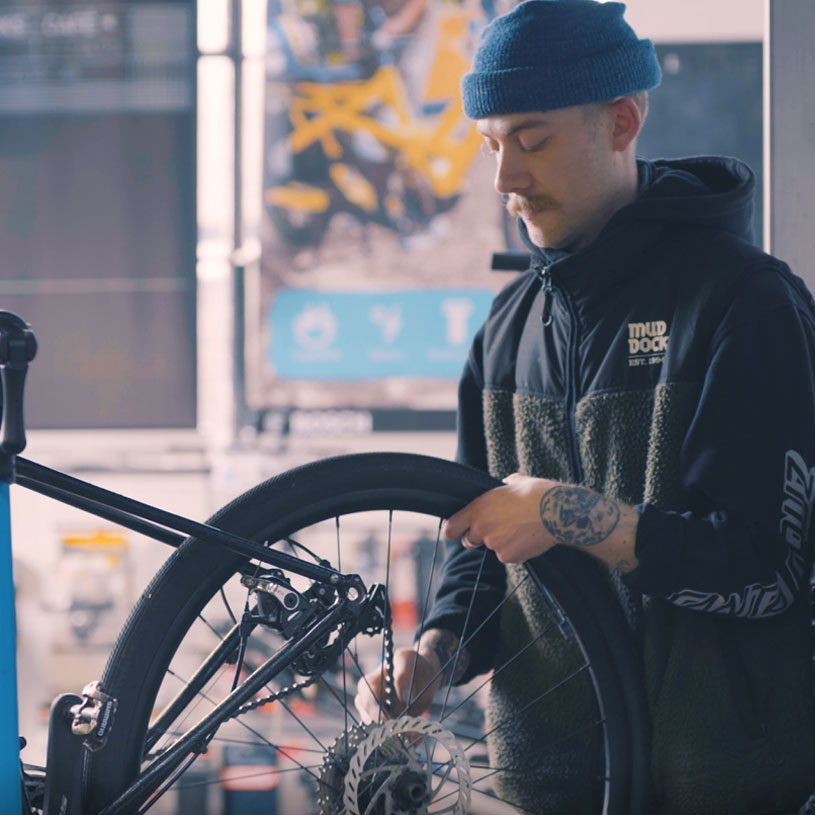 What people say…
An attendee at a previous workshop told us "Every kind of cyclist was there, from commuters to road tourers to town cyclists, each with a different range of knowledge about their bike's mechanics. Mud Dock's bike maintenance workshops are pitched perfectly down the middle. They allow for all levels, from those who have never changed an inner tube to those who adjust their rear derailleurs just for fun."
Our bike maintenance workshops can be booked online using the links above, by giving us a call, or popping in.
*A minimum of 3 people are needed for the workshop to take place. In the unlikely event that number isn't reached, your booking can be refunded or transferred to another date.