Ordering a bike having tried something similar-but-not-quite-the-same could feel a bit of a risk. But with the help of clever new equipment and expertise from the bike-sizing gurus at Bikefitting.com we can help you get precisely the right bike, saddle or shoes for you – and ensure they are set up to optimise your comfort and performance. Best of all, when you make a purchase, this service is FREE!
And if you're simply wanting to make changes to an existing set up to get rid of those pains in your shoulders, avoid aches in your knees, or squeeze a bit more performance out of your current ride, the cost is minimal.
Bike Sizing
We will measure your body height, upper body, leg and arm length, plus your shoulder width and foot size on our 2D Body Analyser.
We then provide you with a full bike diagram of your suggested bike set up based on those metrics, the unique Bikefitting algorithm, your preferences (including whether you ride a road bike, mountain bike or commuter bike) and Bikefitting's experience of having completed more than 1.5 million of those measurements.
As well as being used to guide the purchase of a new bike, it can help you optimise your position on your current one.
Either way, it's goodbye guesswork, hello happiness!
FREE!
Or £75 if you're not purchasing a bike.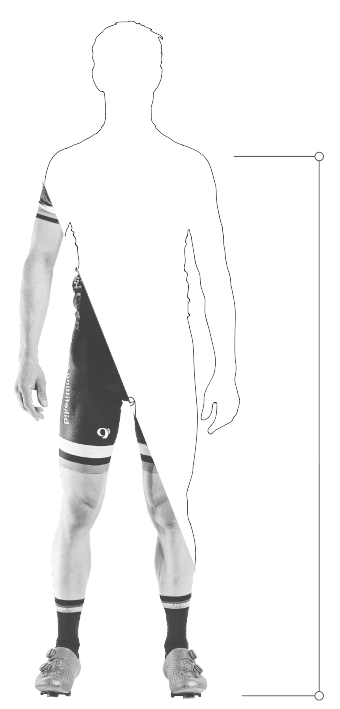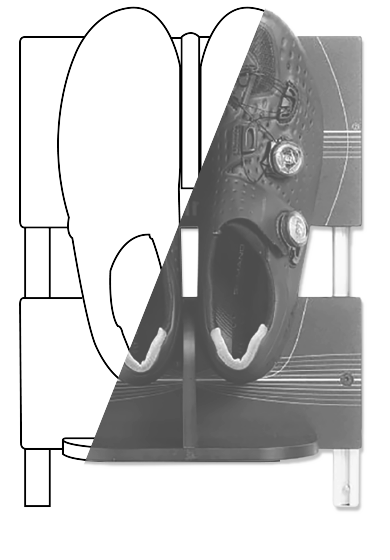 Shoe Cleat Adjustment
A good cycling position starts with the correct placement of your feet on the pedals. When buying new shoes or replacing your cleats  – or when riding with cleats for the first time – it's critical to ensure the cleats are properly adjusted.
It's time to treat your feet to a feat of fine-tuning excellence by getting your cleats fitted by a trained member of Mud Dock staff using our Shoe Cleat Adjuster.
Do so and you'll discover cycling with less friction, more comfort and improved power transfer.
FREE!
Or £20 if not purchasing a pair of shoes or pedals.
Saddle Selector
Our Saddle Selector accurately measures your sit-bone width and combines this with your flexibility and preferred riding position to determine the most appropriate saddle for you.
Using the right saddle will reduce the chance of saddle sores, pain or injuries, while also allowing you to pedal more efficiently.
So if you're maxing the miles in the coming season, training for an event or just care about cycling in comfort, get off your bum and get booked in!
FREE!
Or £20 if not purchasing a saddle.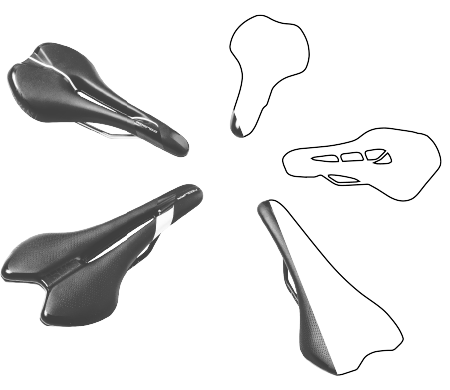 To learn more about our bike sizing service and to make booking, just call, email or pop in to see us.